Since the beginning, Diawi has been a free service available to anyone from independent app developers to large companies. While we stay committed to this, we also would like to offer more advanced features to the teams who need them.
Standard and advanced features
With Diawi 2, standard features are still available without an account. A free account provides access to app management: delete an app, upload through the APIs, ... Advanced features are available as part of premium plans.
Here is an overview of the different account types: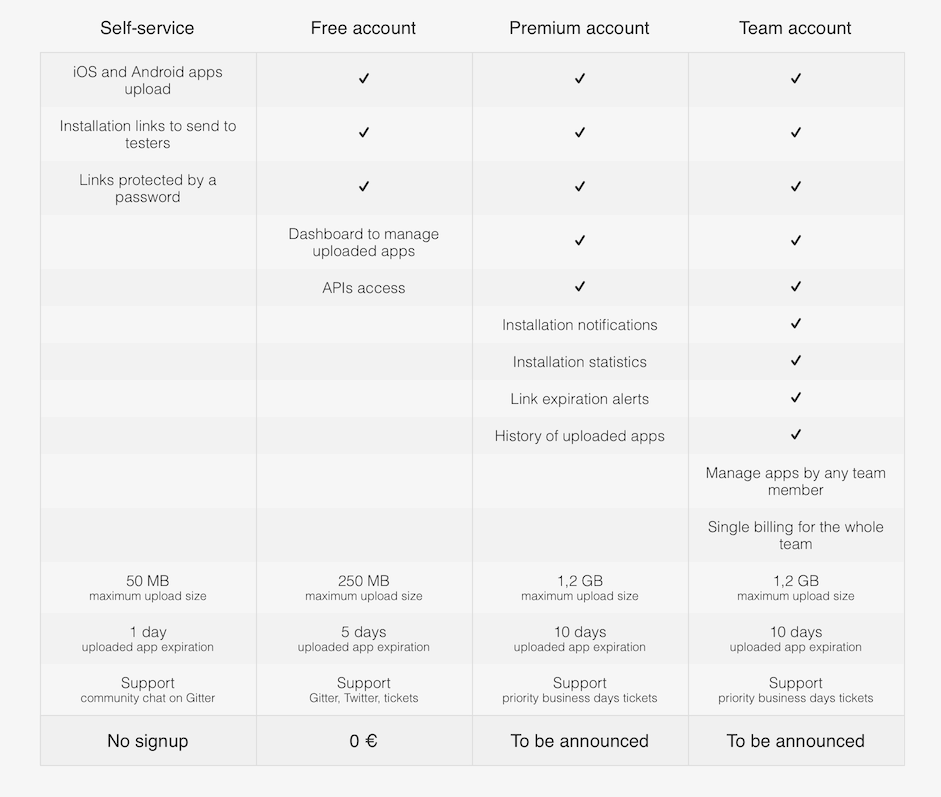 While those accounts should match most of the needs, Diawi 2 also provides some addons to extend the features for enterprises and specific usage. Some of them are:
Unlimited number of installations and no expiration of the apps
Custom domain names for app installation URLs and installation pages branding to display the company logo and colors
Customized links and floating links, that can be set to any string and re-use on another app
Even larger apps
In-house private app-store
Premium support
And more features will become available the future!
Pricing
Prices for premium and team accounts, as well as addons will be announced at the release date: we are still working on setting them right, so that everyone can use the features according to their level of usage.
Continue reading about Diawi 2: Community and Open-source